As an education technology company, you know the key to success is staying ahead of the curve. And in today's digital age, that means marketing your company online. But with so many options, it can be tough to know where to start. Luckily, we've put together a handy guide to help you get started. So here are some tips on marketing your education technology company in the digital age. Happy marketing!
Tips for breaking into the education technology marketing scene
As the world increasingly moves online, so too does the education sector. Educational technology companies are booming as a result, and it's no wonder why – the global education technology market is expected to grow from $93 billion in 2019 to $243 billion by 2024.
If you're an educational technology company, this is great news. But it also means that the competition is heating up, and you need to ensure you're doing everything you can to market your company effectively in the digital age.
Here are some top tips for marketing your education technology company in the digital age:
Focus on SEO
One of the best ways to market your company in the digital age is to focus on search engine optimization (SEO). This is optimizing your website and online content to ensure that it appears as high as possible in search engine results pages (SERPs) like Google.
To do this, you need to make sure you're using the right keywords throughout your website and blog posts and make sure your site is fast and mobile-friendly. Of course, there's a lot to SEO, but it's worth getting to grips with as it can effectively drive traffic (and potential customers) to your site.
Use social media
Another essential digital marketing tactic for education technology companies is to use social media. Social media platforms like Twitter, Facebook, and LinkedIn offer a great way to connect with potential customers and promote your company.
Make sure you're active on social media, sharing interesting and engaging content that will appeal to your target audience. You can also use social media for paid advertising, a great way to reach a wider audience with your marketing messages.
Create helpful content
One of the best ways to attract attention from potential customers online is to create helpful, informative content. This could take the form of blog posts, infographics, eBooks, or even video content. Whatever form it takes, ensure your content is well-researched and provides value to your target audience.
If you can establish yourself as a helpful resource for those in the education sector, you're more likely to win their business. In addition, content marketing can be a great way to build trust and credibility with potential customers, so it's well worth investing in.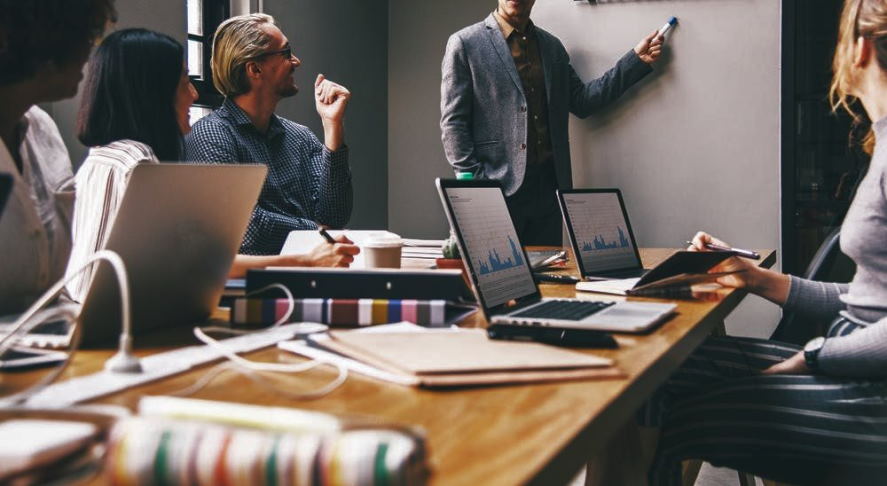 Use email marketing
Email marketing is another digital marketing tactic that can be extremely effective for education technology companies. This involves sending promotional (but still helpful and informative) emails to your email list, including potential customers, existing customers, or even people who have subscribed to your newsletter.
Make sure your emails are well-written and offer value if you want people to engage with them. You can also use email marketing to drive traffic to your website or blog, where they can learn more about your company and what you offer.
Invest in paid advertising
Finally, don't forget to invest in paid advertising. While organic traffic is great, it can take time to build up. Paid advertising, on the other hand, can boost you immediately and help you reach a wider audience with your marketing messages.
You can use many different paid advertising platforms, from Google Ads to Facebook Ads. Decide which platform makes the most sense for your business and experiment with different ad campaigns to see what works best.