Women entrepreneurs- once funny, but now totally accepted and achievable dream. More women are becoming entrepreneurs and business owners than ever before. In fact, women-owned businesses currently account for 40% of businesses in the US, and this has increased by 30% in the last couple of years. So how can you start your entrepreneurial journey and overcome the challenges to successfully grow your business?
Whether you're considering starting your own business, need a little help navigating the entrepreneurially choppy, uncertain waters, or just looking for new inspiration, this hard-earned advice will definitely work. Here are some great entrepreneurial tips for achieving success from some of the world's most successful businesswomen.
Know where to spend energy and time
Having a business and being a mother of two young children means knowing where and what to prioritize. Event professionals and entrepreneurs can do more and get there better by focusing on the tasks at hand and not letting outside thoughts or distractions get in the way.
Learn how to hold yourself accountable
Set goals – track and follow. Manage your expectations. Speak your praises. Know when to re-evaluate. Every aspect of personal accountability and being honest with ourselves makes every entrepreneur more successful. Women need to believe in themselves.
Never be afraid to ask for help
Women entrepreneurs are faced with a task we don't know how to do, but we don't have or can't do enough hours in a day – by learning to ask for help, women entrepreneurs reveal their strengths, not their weaknesses. By not asking for help, we use time and effort that could be better focused, especially in business.
Do not be afraid to fail
Women often cannot jump into entrepreneurship for fear of failure. If famous and successful women entrepreneurs like CoCo Chanel, Ruth Handler (creator of Barbie), Oprah Winfrey, Sarah Blakely (Spanx) let them not hold our world behind, this place would be a completely different place. Fear is natural, but fear is powerful to overcome.
Always be determined
Women entrepreneurs can stay focused and committed by staying connected. It allows us to not seek approval or validation from others, and it helps us grow and be more successful.
You must believe in yourself before anyone else
When women learn to believe in themselves, they learn not to seek approval or acceptance. Believing in yourself enables women entrepreneurs to be self-confident and, as mentioned above, to stand up to overcome mistakes or needs.
Get to know your target audience
Entrepreneurs (men and women) often create companies, products and brands without defining their target audience. Your target audience is not just consumers or customers, but also your employees, colleagues, influencers, etc. – they will all be in different ways.
Never stop learning
Learning is a task that no entrepreneur should ever give up. Whether it's about mastering a job or a talent or a new job – it offers continuous learning, development opportunities, new thoughts or ideas and possibilities. Three great ways to learn from others is to surround yourself with those who are excellent at doing something you cannot do. Finding a mentor, joining a brain group, or keeping a board in front of your new job or venture are valuable ways.
Empower Those Around You
By not always needing credit, by providing opportunities for others – empowering others – women entrepreneurs look for the best of the best – the best employees, the best mentors, the best customers, etc. It can shoot. Listen, empathize, be encouraging – be empowering in your entrepreneurial endeavors.
Don't Forget to Develop Your Brand
By having a strong personal brand, you can leverage this to increase your company's visibility. Steve Jobs owned Apple, but his brand helped take advantage of the Apple branding. By developing a strong personal brand, you open doors for others to look at you as a thought leader so they can trust your business as well.
Develop A Thick Skin
One of the hardest parts of being a successful woman in any profession is that women live in a world that doesn't appreciate successful women. Driven and successful women are often despised, and their success minimized. In a world where there are very few seats for women at the severity table – sitting (or pulling a chair) still matters! Thick skin is one of the most challenging and most valuable things a woman of any profession can learn – but staying approachable is just as important.
Learn From Mistakes
Mistakes are a natural part of professional development, and every successful entrepreneur has done their fair share of mistakes along the way. Inferences from mistakes provide a basis to grow, overcome, and improve.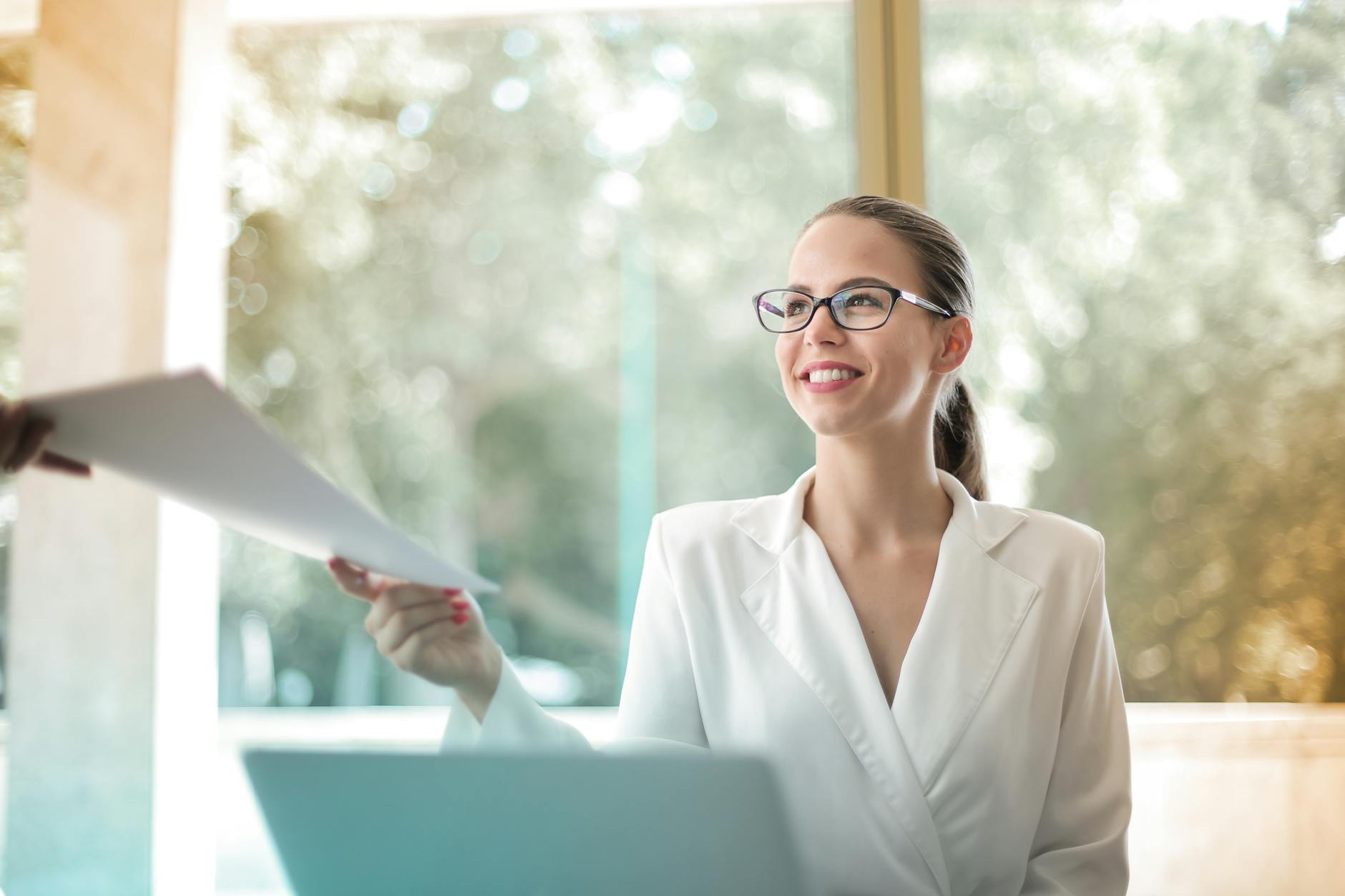 But also learn to take responsibility.
Mistakes come at a price – life changes albeit small. Only by taking responsibility can we stay on the ground and be determined to grow and develop. Women need not fear being flawed in business, but like other advice, women can see themselves responsible by taking responsibility.
Learn to say NO
As an entrepreneur, learning to say no is extremely important. No to bad decisions, no to bad deals, no to time limits. Even the difficult task of saying no for concern of being judged for rude behaviour. Women cannot do everything and have the opportunity to grow and develop their business. When we learn to say no, we feel uncomfortable – and how can we learn to tolerate this pain instead of feeling the need to eliminate it.
Solve one problem at the time
Women entrepreneurs are exceptionally competent at multitasking. But sometimes the best solution is to focus on a specific problem so you can break it down into smaller, accessible steps that you can concentrate on and fix. Effectively prioritizing and maintaining focus are fundamental skills in learning as an entrepreneur.
When it comes to problem-solving I ask myself, 'What is the problem you want to solve?' When we think about a solution, we often think: "What have we got now and how can we improve it?" "Also here we are doing an exercise where we asked the question," How does Southwest Airlines or Starbucks do this? "And think about other companies with completely different business models and how they could address the challenges."
Takeaway
However, the advice most often repeated by women entrepreneurs is never abandoned. Don't give up, be determined, and follow your dreams. Being an entrepreneur is hard work, especially when trying to balance family responsibilities at the same time.
It is essential to be flexible and learn to adapt to changing situations. One of the crucial tips for entrepreneurs is to continue learning from their own and other experiences. Businesses take time to grow, and it's essential to be confident. It is also necessary to learn to accept that there are mistakes at every stage of the journey and that perfection cannot be expected or achieved. Don't be afraid to take risks and try to achieve what you can do.
With love,
Tiana